Après avoir été mis en hibernation pendant près de deux ans (par peur de cannibaliser Hong Kong Disneyland), le projet Shanghai Disneyland semble à nouveau sur les rails, d'après un directeur du comité exécutif de la ville de Nanhui.
Le Resort fera près de 5 fois la taille de HKDL....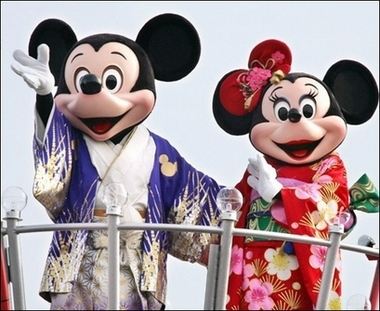 Qian Weizhong, director of the economy committee of Nanhui district, said residents had moved off the land targeted for Shanghai Disneyland, in suburban Chuansha town.
The planned theme park will occupy 6 sq km, which is about 4.7 times the size of Hong Kong's Disneyland, according to the original plan.
"Local authorities have received positive feedback from the central government about the Disneyland project," Qian was quoted as saying by the Oriental Outlook.
Representatives of Disney Tuesday declined to comment on the development, saying only: "Our focus is on the successful operation of our first theme park in China - Hong Kong Disneyland."
However, Walt Disney Company (Shanghai) Ltd said in a statement faxed to China Daily:"China is a priority for the entire company, and we have a continuing dialogue about a variety of Disney initiatives, including television, motion pictures and consumer products, of which theme parks are only a part."
Qian said arrangements had been made to ease travel to the planned site.
"The Shanghai A20 highway has opened an exit for Chuansha, near the planned east gate of the Disneyland," Qian said.
Foxtown, an outlet mall located near the site of the planned theme park, is one beneficiary of the development.
Lu Qiang, its CEO, said he was glad to hear the Disneyland project had been revived, as Foxtown had won the right to set up shop after several rounds of bidding.
"If the Disney project was aborted, Foxtown would face great difficulties recruiting tenants," Lu said.
He said he had been briefed about the recent developments by Nanhui authorities last week.
The planned Pudong railway will stop at the theme park. Metro line No 11 will also stop there.
When finished, the transportation connecting the park will be the biggest in the country's eastern region, bringing visitors from more than 50 cities in the Yangtze River Delta.
The plan to build a Disneyland park in Shanghai was first floated in 2005, but was soon suspended. Disney signed a statement of intent to build a Disneyland on the mainland in 2002.
Several suburban district authorities competed over the location of the theme park. The municipality compromised by putting the park in both Chuansha and Nanhui.
The Lujiazui Group and Walt Disney Company then set up a joint-stock company, but the plan was suspended. Hong Kong media reported there were widespread fears that having a third Disneyland in Asia, especially if it were in Shanghai, would harm Hong Kong's park.
An unidentified official from the Shanghai economy committee said the Shanghai plan had been suspended in part because of concerns the Hong Kong park would suffer.